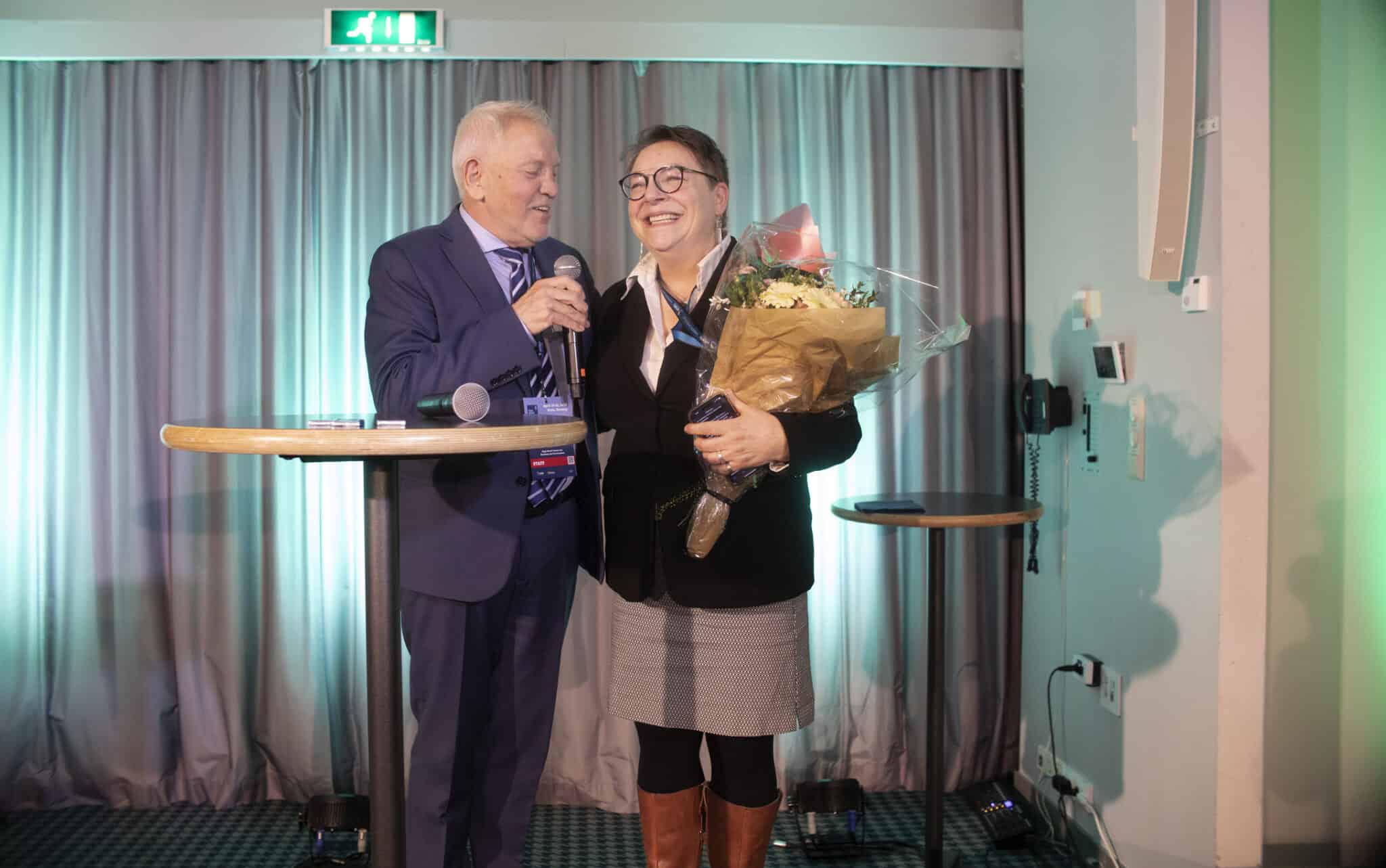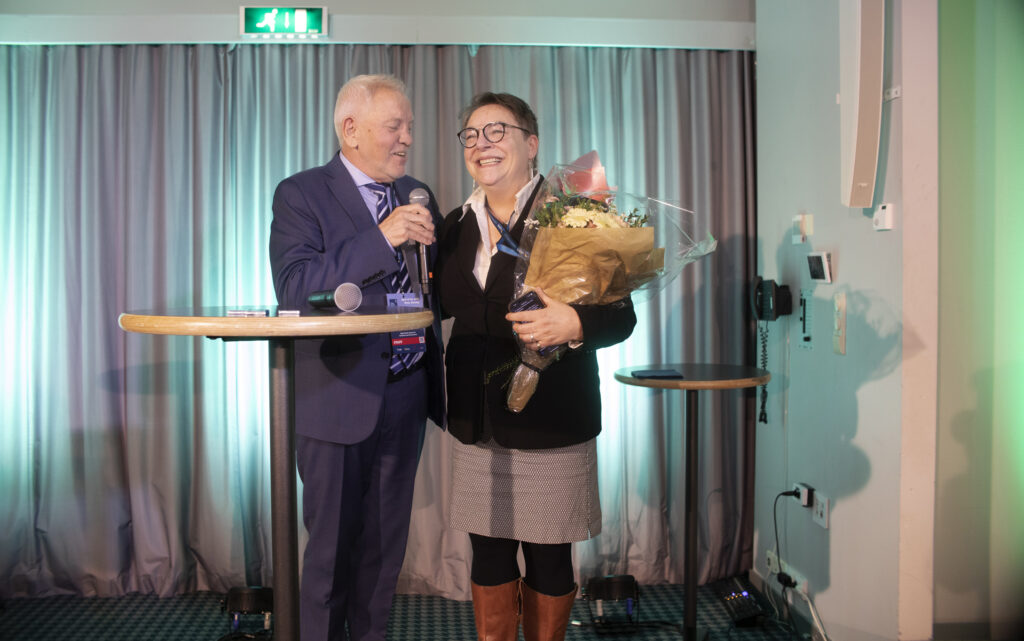 At the High North Dialogue conference in Bodø this week, Diane Hirshberg, Professor at University of Alaska Anchorage, was awarded the High North Hero prize by Arctic Frontiers ED, Anu Fredrikson.
Professor Hirshberg was presented with the sixth High North Hero award for her extensive work in international collaboration, engagement with young people, and for empowering Arctic communities with her knowledge.
– "Diane is a promoter for knowledge exchange, transforming education, and has unbounded enthusiasm for positive change" explained Anu Fredrikson, chair of the High North Hero award jury.
Through effectively communicating research and knowledge in local communities, Professor Hirshberg has supported many lives of students and young people in Alaska. Her research focuses on education and justice, and she has published numerous reports outlining policy recommendations for the Alaskan education system. She was the founding director of the Center for Alaska Education Policy Research, and her influence is felt over much of the Arctic.
–  "Commitment to education, knowledge transfer, and supporting Arctic and Northern young people is something we should all applaud and support" says Fredrikson after giving the award.
The High North Hero award is presented annually at the High North Dialogue conference in Bodø. The award recognises people, companies or organisations which develop and highlight the High North region.
Photo credit: Hogne Bø Pettersen/High North Center