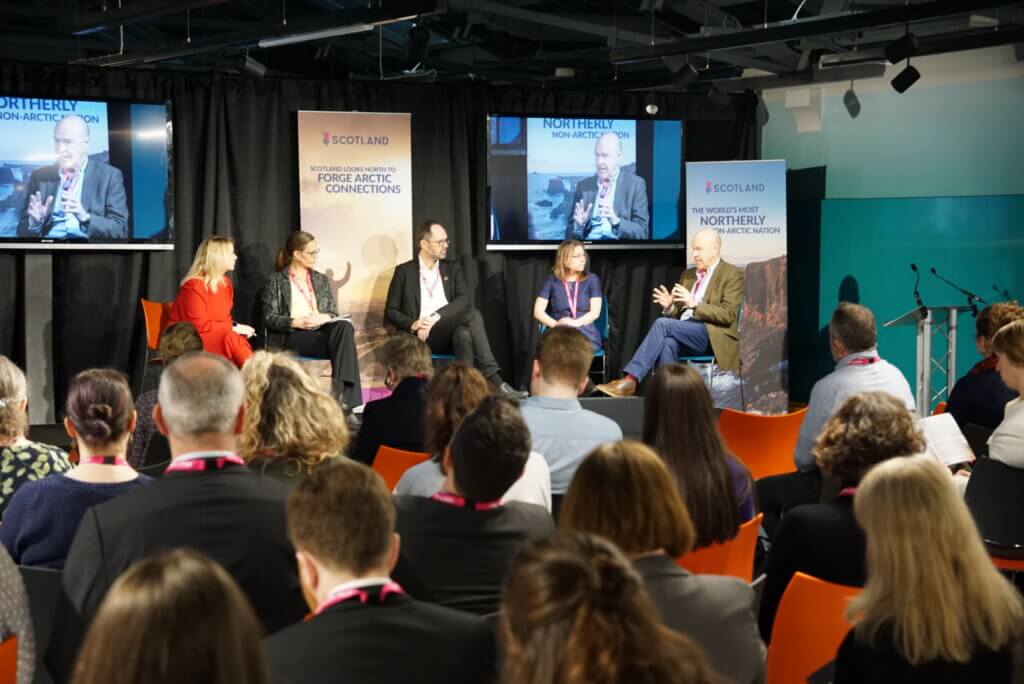 Arctic Frontiers Abroad in Aberdeen
This event was recorded and can be watched for free here:
– Norway and Scotland have many shared characteristics: rural towns and coastal communities, a deep connection to the ocean, a history of utilising the landscapes they live on and being located at the centre of renewable energy potential, said Executive Director of Arctic Frontiers, Anu Fredrikson, in her opening speech in Aberdeen last week.
The one-day conference was in collaboration with the Scottish Government and part of our Arctic Frontiers Abroad portfolio.
The themes being discussed throughout the day centred on Just Energy solutions and a sustainable Blue Economy, where 16 experts in four panels engaged in debate with each other, the moderator and the audience.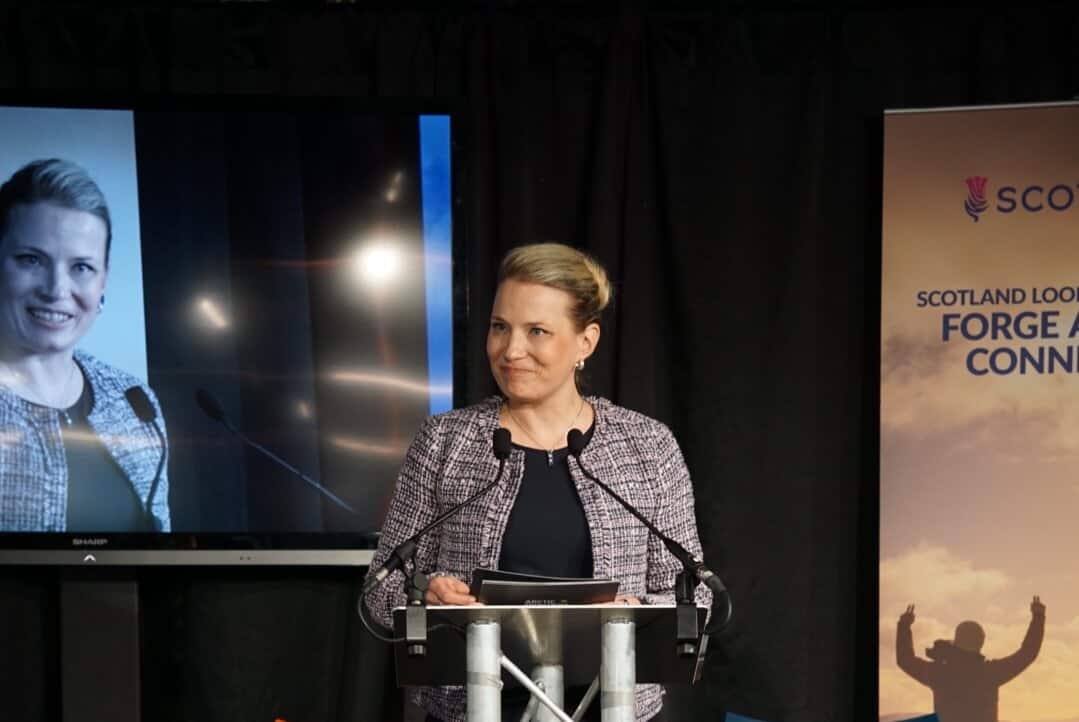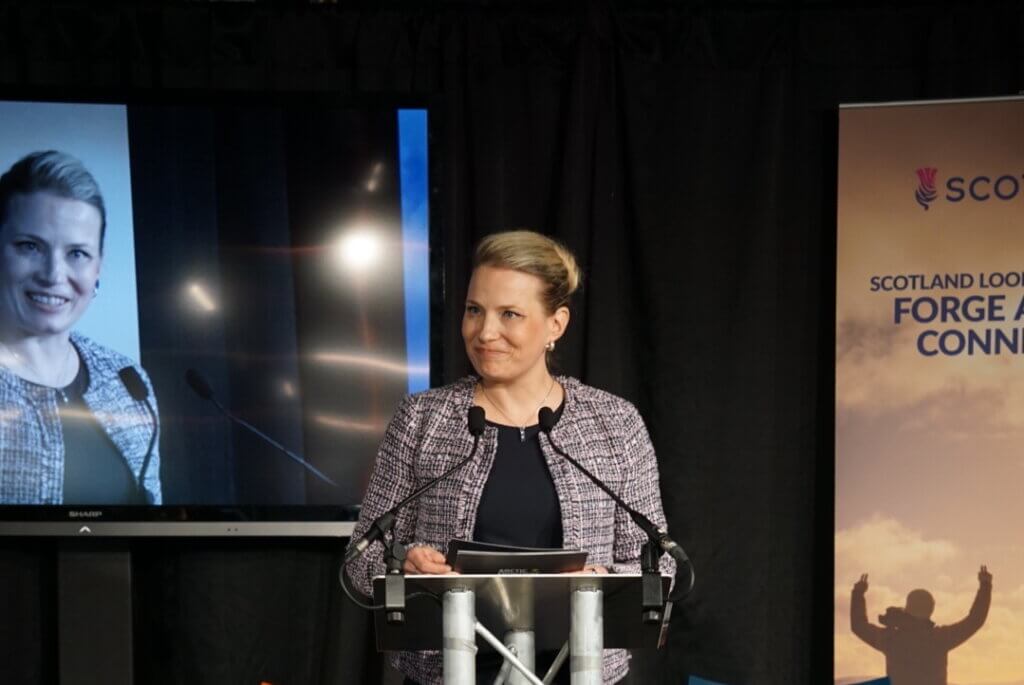 Shared priorities, challenges, and ambitions
To reflect the strategic importance of collaboration with Arctic partners, the Scottish Government published Scotland's first Arctic policy framework back in 2019: «Arctic Connections»
The document is underpinned by a community-focused and hands-on approach that includes increased resilience, sustainability and well-being for Scottish and Arctic communities as key goals.
In his opening remarks, Angus Robertson, the Cabinet Secretary for Constitution, External Affairs and Culture, brought up the document as a prospectus and call for cooperation and policy exchange between Scotland and Arctic partners around shared priorities, challenges, and ambitions:
– Our framework sets out how we will cooperate and share knowledge with Arctic partners. It's an invitation to pool expertise to unlock well-being and prosperity for Scottish and Arctic communities, with a distinctive hands-on approach and strong community focus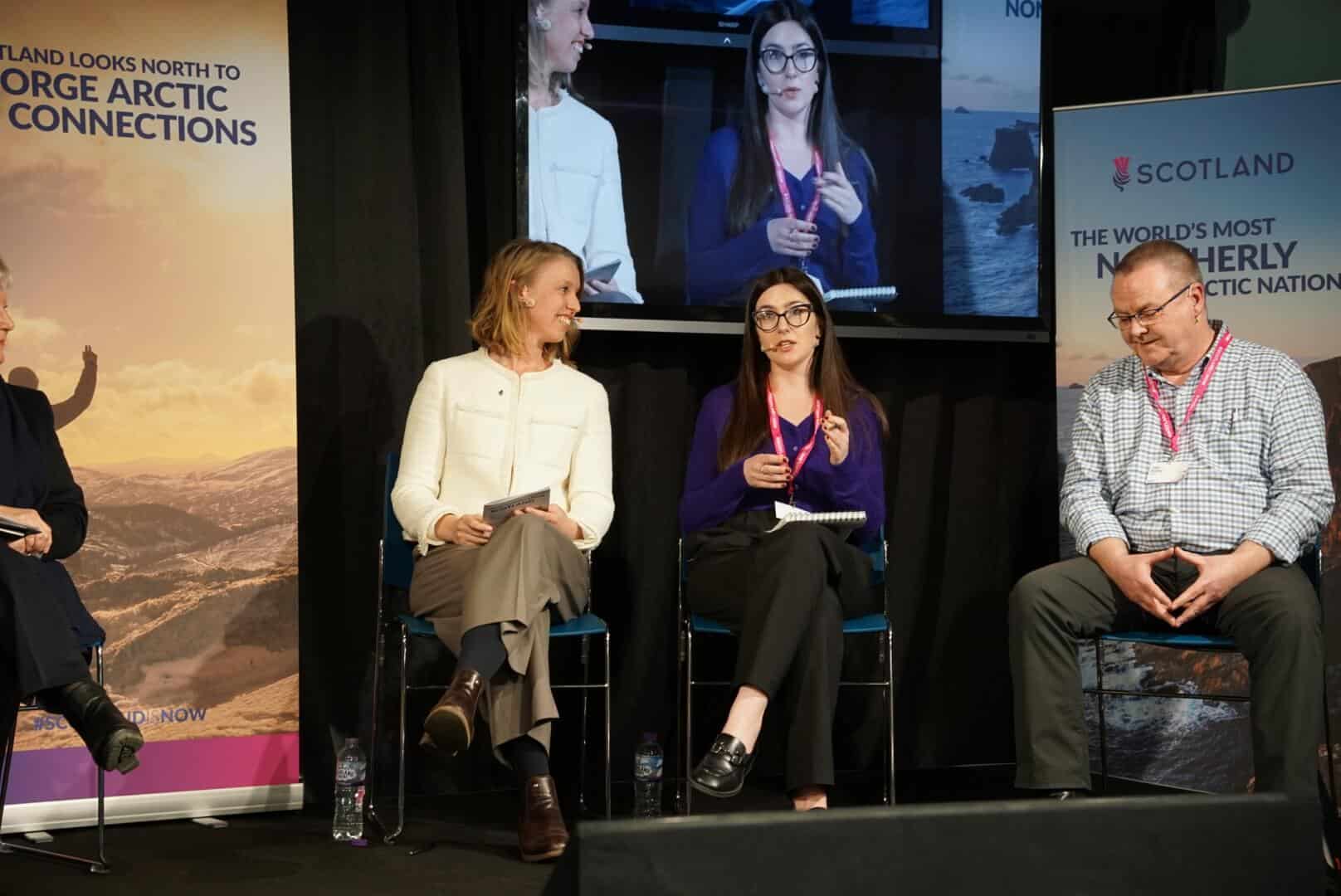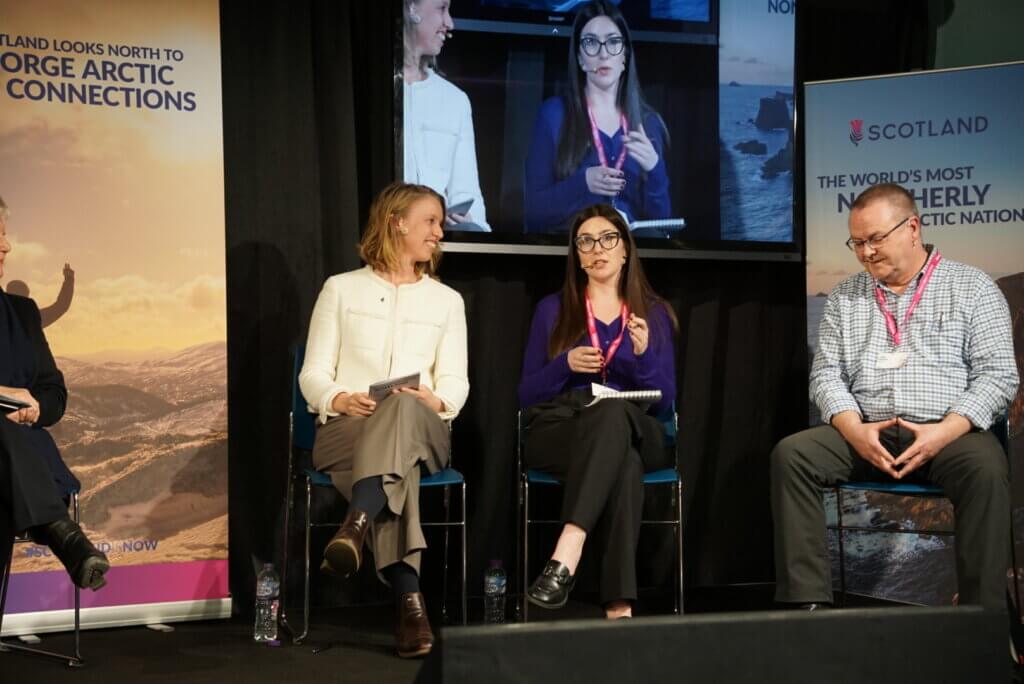 What lies ahead
The event gathered a multifaceted group of speakers who gave their perspectives and outlooks on what lies ahead for both Scotland and the Arctic, how to best prepare for the immediate future and in what areas we can learn from each other.
Both Scotland and Norway were amongst the earliest to economically benefit from energy exports both nationally and regionally, with the oil and gas boom in the latter half of the 20th century. And in a time when energy discussions have never been more political and urgent, the two countries can again lead the way in energy production. This time with renewable energies.
At the end of the day Mr Tomas Norvoll, the Norwegian State Secretary for Labour and Social Inclusion, and Mr Richard Lochhead MSP, Minister for Just Transition, Employment and Fair Work, Scottish Government, sat down for a fireside chat where they tried to summarize the day and talk about what is being done right now and what could, and should, be done going forward.
The day started and ended on the same note: The Arctic has a lot to offer Scotland, and Scotland has a lot to offer the Arctic – now is the time to share and develop together.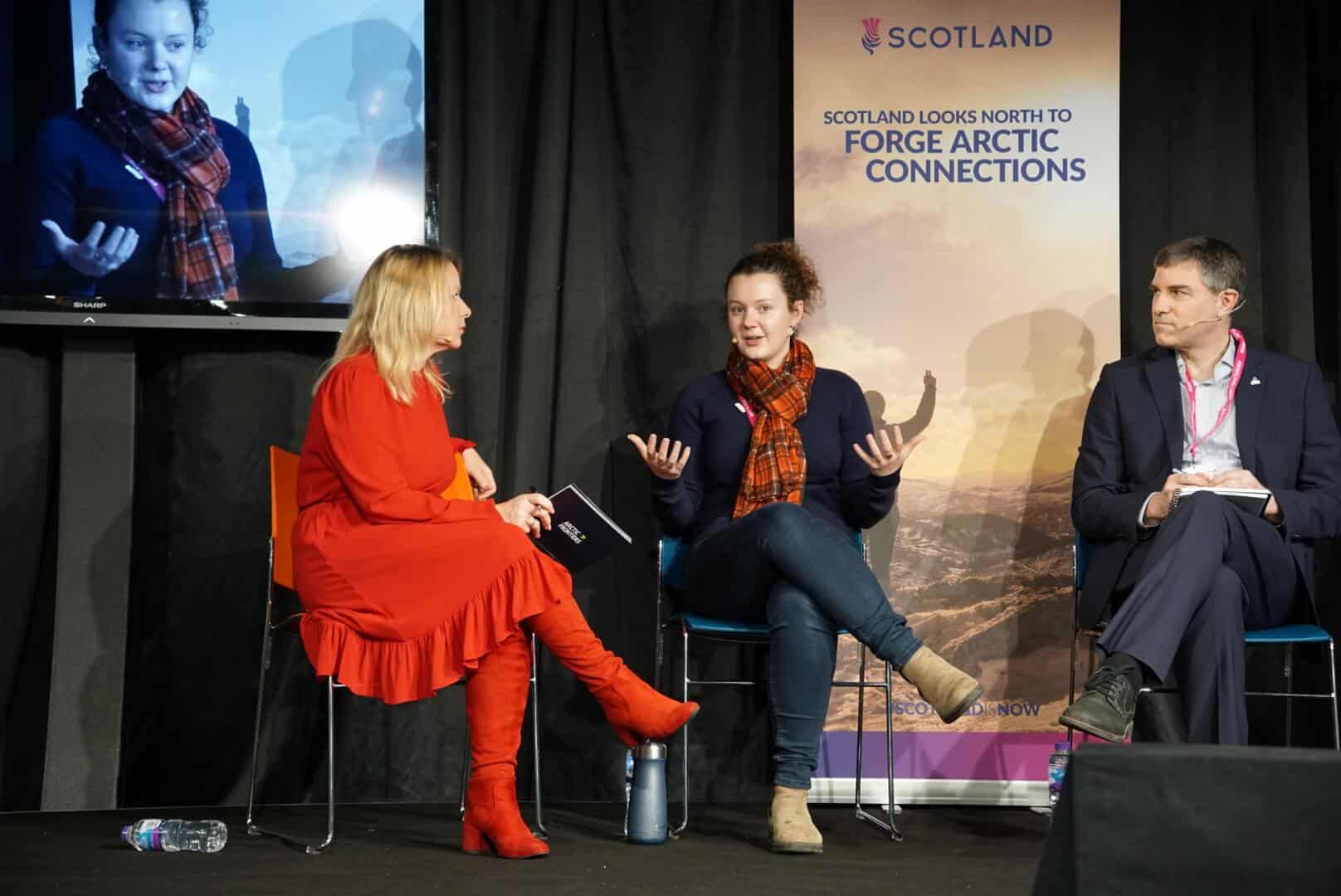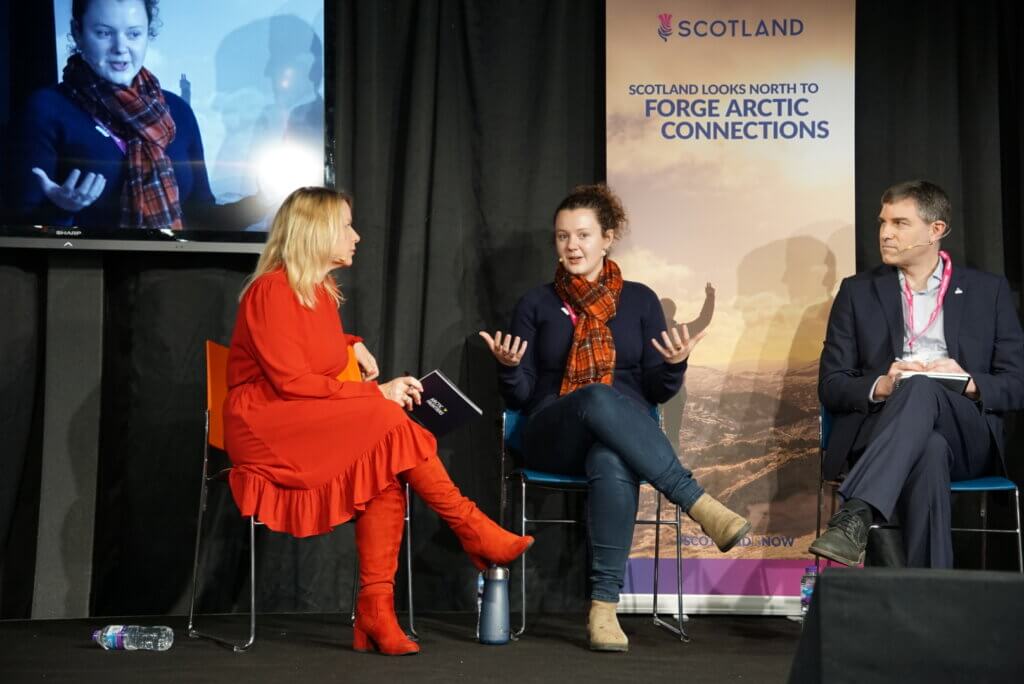 This Arctic Frontiers Abroad took place on Friday 17th March 2023 at the Aberdeen Science Centre in and was organised in collaboration with the Scottish Government.