EUGLOH 2.0, the European University Alliance for Global Health project (2023-2026), is an international university consortium with the overarching goal of creating a 'European University' in which students and staff can move effortlessly across institutions and borders to study and conduct research on all aspects of health.
The consortium of nine universities plus numerous collaborating partners are spread across Europe. The focus of Global Health is truly interdisciplinary and includes classic health-related fields such as medicine, pharmacology and public health, as well as taking account of social, environmental, and technological aspects of health.
As the project is funded by Erasmus+, the European Union (EU) mobility funding, the project focuses on training and mobility, rather than research and includes aspects of innovative pedagogy, professional development, service to society and sustainability.
The second phase of the project started in early 2023. To follow updates and see developments, sign up to the newsletter.
Service to Society
As an associated partner to the project, the role of Arctic Frontiers is to disseminate research and information regarding Arctic Health to local community members. 
In May 2023, a dedicated evening called 'Artificial Intelligence for Smart Health' was held at Tromsø Pint of Science. Three invited speakers informed the public about the importance of technological developments for solving health issues. The three talks were:
Why Papercuts Could Kill Us
Pint Sized Pathogens
Small Data and Digital Dust Can Save Your Life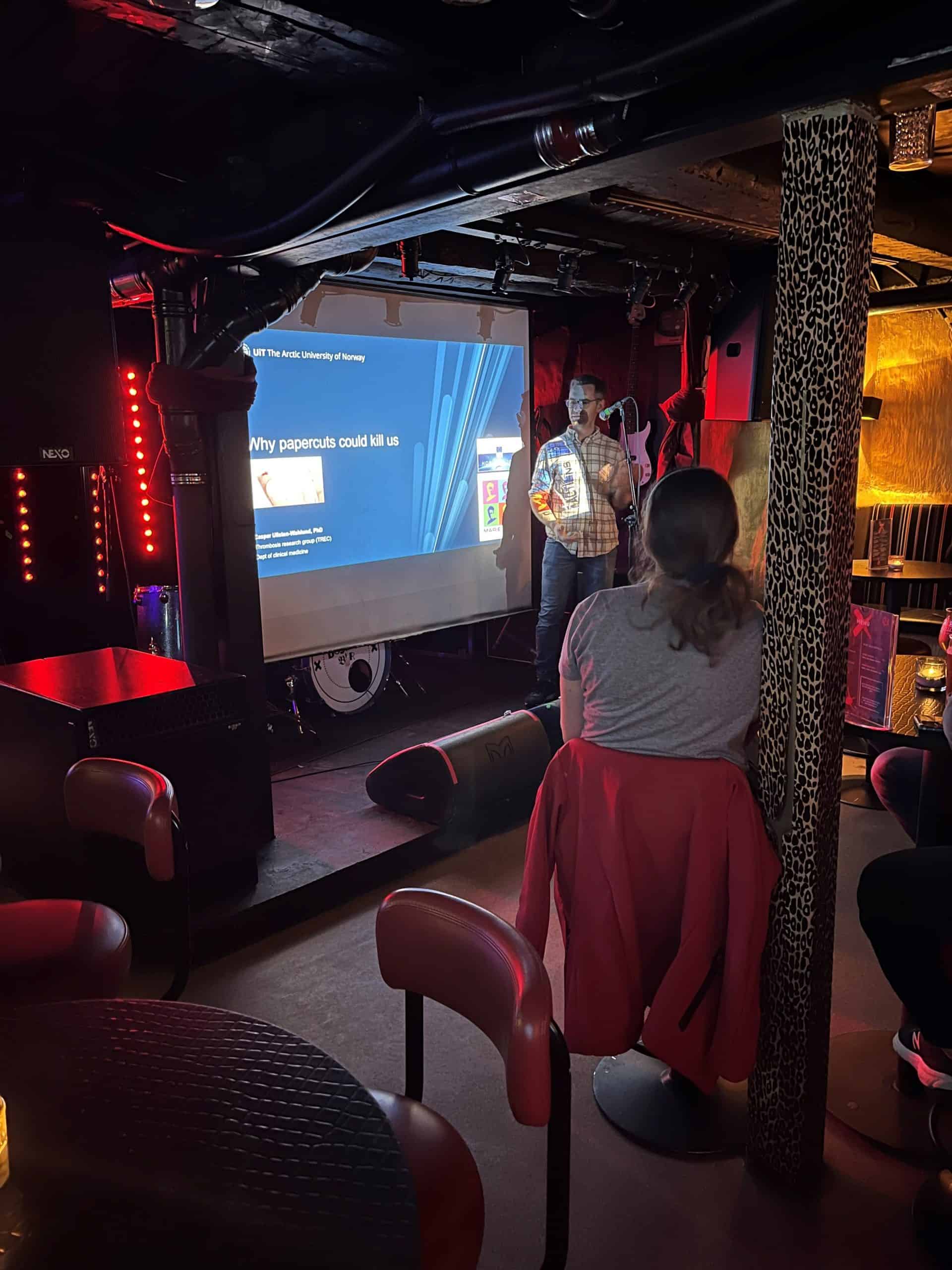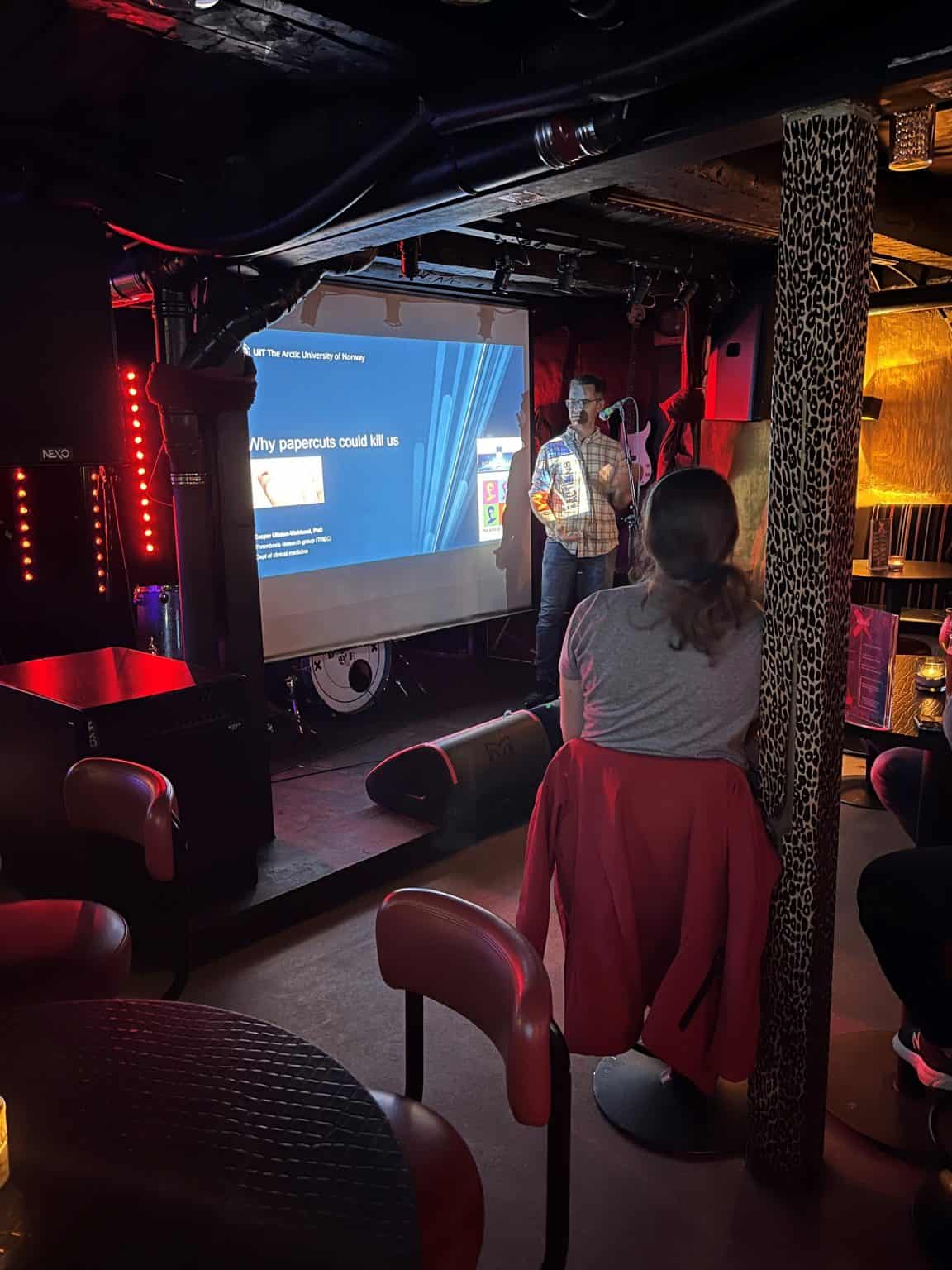 Above: 'Why papercuts could kill us' being presented by Casper Wahlund from The Arctic University of Tromsø, Norway, at the 2023 Pint of Science. 
Below: The EUGLOH logo.
Read more about the EUGLOH project at the project website.