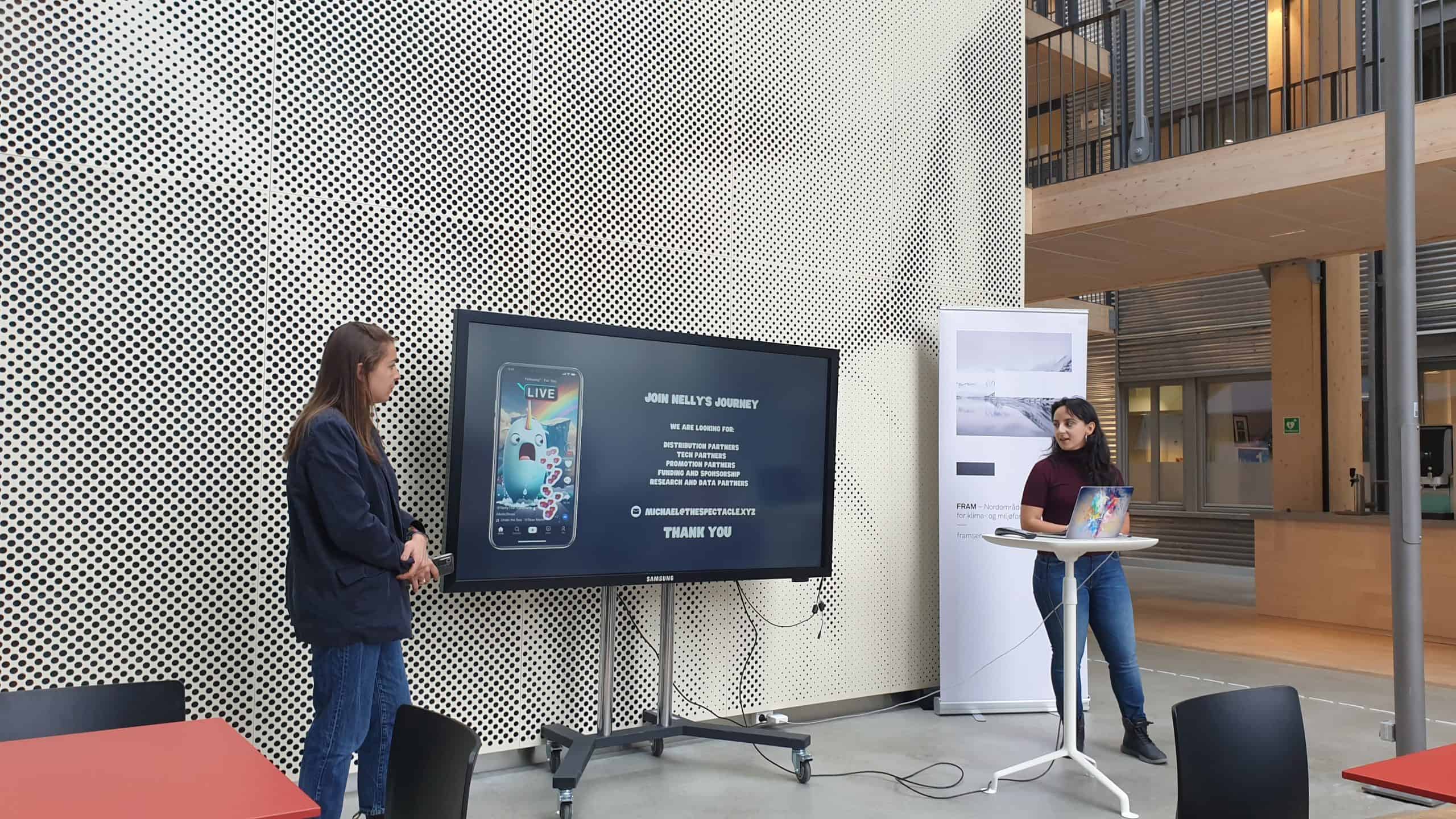 Arctic Stories aims to connect scientists, creators and emerging media to show the impact of climate change in the Arctic. Arctic Frontiers hosted a Fram Talks seminar to launch Nelly the Nahwahl.
Arctic Stories is an initiative between Garage Stories (Spain/USA), Tvibit Film (Norway) and New Images Festival (France). The goal is to create an immersive project with the use of emerging technologies, such as virtual reality and artificial intelligence, to show the impact of climate change in the Arctic.
In February, Arctic Stories gathered 27 artists online with a number of scientists and Arctic Frontiers, to describe some of the impacts of climate change in the Arctic. The scientists inspired three of the artists to create a project based around a character called 'Nelly the Nahwhal'.
Ester Almagro, Pauline Blanchet and Michael Turkington were the winners of the program and have now developed Nelly the Nahwhal, a content creator on the social media platform Tik Tok. Nelly will interact with users and inform them of how she has been displaced from her home due to the impact of climate change and also noise pollution from shipping and cruise tourism.
In June, Arctic Frontiers invited the three artists to showcase their project and receive feedback from scientists. The project will now be exhibited at media festivals and climate change conferences to reach a diverse audience. Look out for Nelly on your social media platforms!
Photo credit: Helge Markusson, Fram Centre