Prime Minister Jonas Gahr Støre is coming to Nord University to give a lecture on this demanding topic. After the lecture, Anki Gerhardsen leads a panel discussion between Støre and Nord University researchers Odd Jarl Borch and Tanja Ellingsen.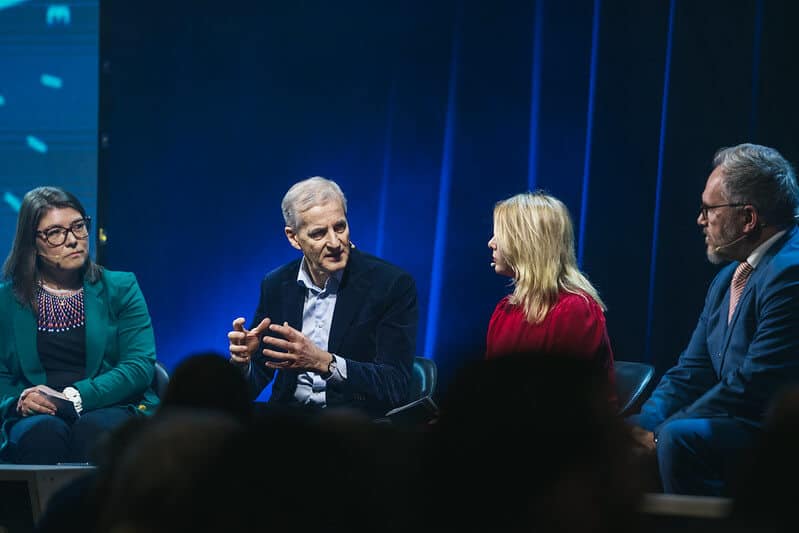 Jonas Gahr Støre (født 1960) er en norsk politiker (Ap) som har vært Norges statsminister siden 14. oktober 2021. Han er partileder i Arbeiderpartiet siden 2014 og stortingsrepresentant for Oslo siden 2009.
Han var utenriksminister i Jens Stoltenbergs andre regjering fra 2005 til 2012 og deretter helse- og omsorgsminister fra 2012 til regjeringsskiftet etter stortingsvalget i 2013. Siden 2009 har han vært innvalgt på Stortinget fra Oslo.
Støre ble valgt til leder i Arbeiderpartiet i 2014 og etterfulgte dermed Jens Stoltenberg. Støre var statssekretær ved Statsministerens kontor fra 2000 til 2001.
Han er utdannet statsviter, og har bakgrunn fra embedsverket og humanitære organisasjoner, blant annet som generalsekretær i Norges Røde Kors fra 2003 til 2005.