Since 2012, Emerging Leaders has been an early-career Arctic mentoring program for leaders from 18 to 35 years old. The program brings together young leaders from the academic, business, public and NGO sectors to learn about the Arctic in a thrilling journey through Northern Norway. 
The program centres around an annual theme and includes a 7-day trip through the Norwegian high North landscape. Along the way, the participants meet with local representatives of different sectors and engage in timely discussions of current visions, trends and challenges in the Arctic.
We are now reviewing applications!
The Emerging Leaders program will run in Northern Norway from January 25th to February 1st, 2024, and this year's theme is Coexistence in the Arctic.
We hope to explore coexistence as countries race to assert sovereignty over Arctic waters, businesses vie for space in an increasingly competitive market, locals strive to be heard, and ecosystems face daring changes.
The participants will exchange their perspectives and learn from local and regional Arctic stakeholders throughout their journey. The group will be supported by mentors who will share their own experience and help the participants prepare to join the Arctic Frontiers conference 2024: Actions and Reactions. There, the group will present Brief Outlook videos made during their voyage and various speaking points. In addition to participating in various receptions, the Emerging Leaders will host their own reception with during the conference.
The program will begin in Bodø on January 25th, 2024 and continue to the famed Lofoten archipelago a few days later. Finally, the group will sail to Tromsø overnight on January 28th, hoping to see some Northern lights before joining the Arctic Frontiers conference.
The cost of the program in 2024 is 39 000 NOK excl. VAT.
Application deadline is October 6th, 2023.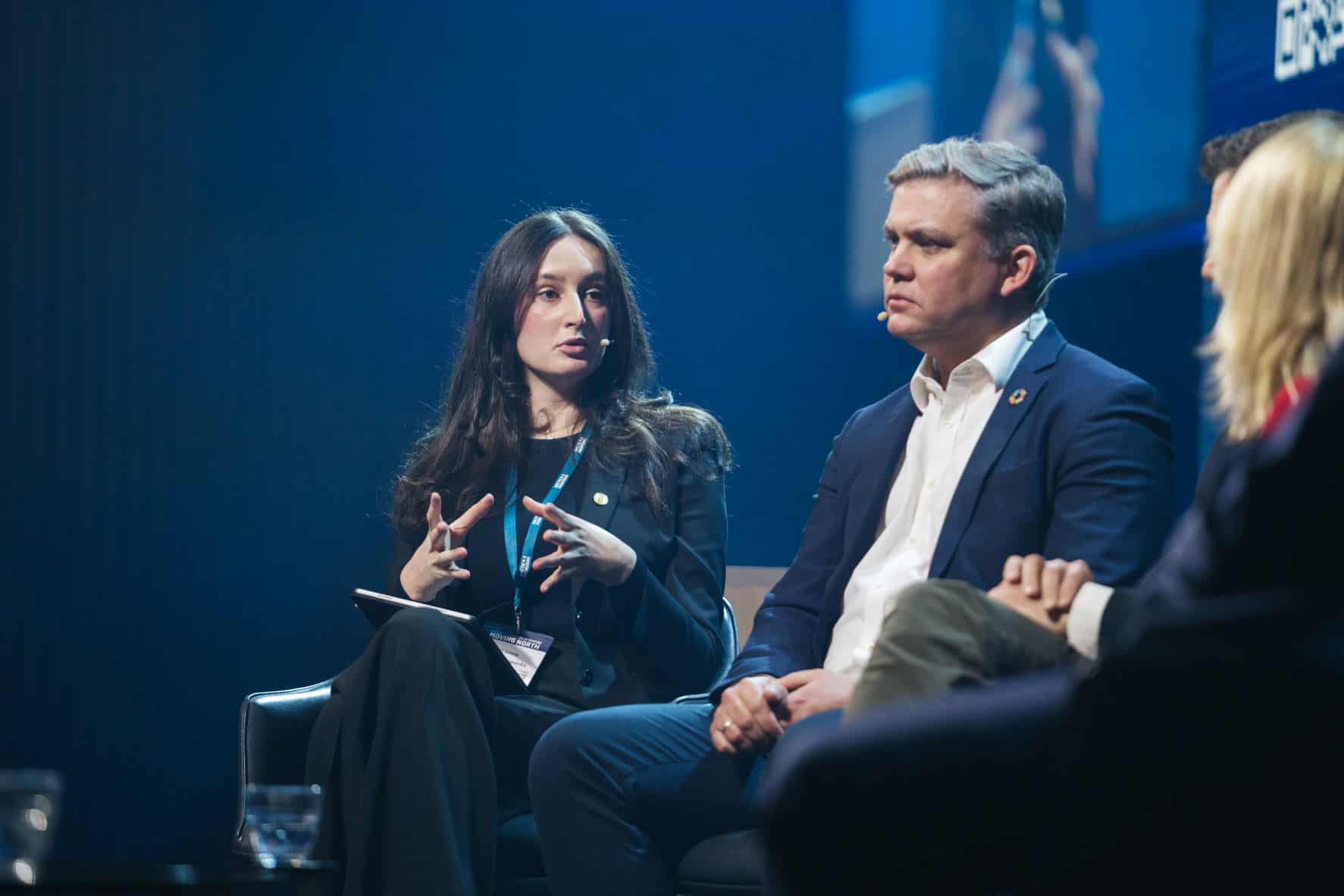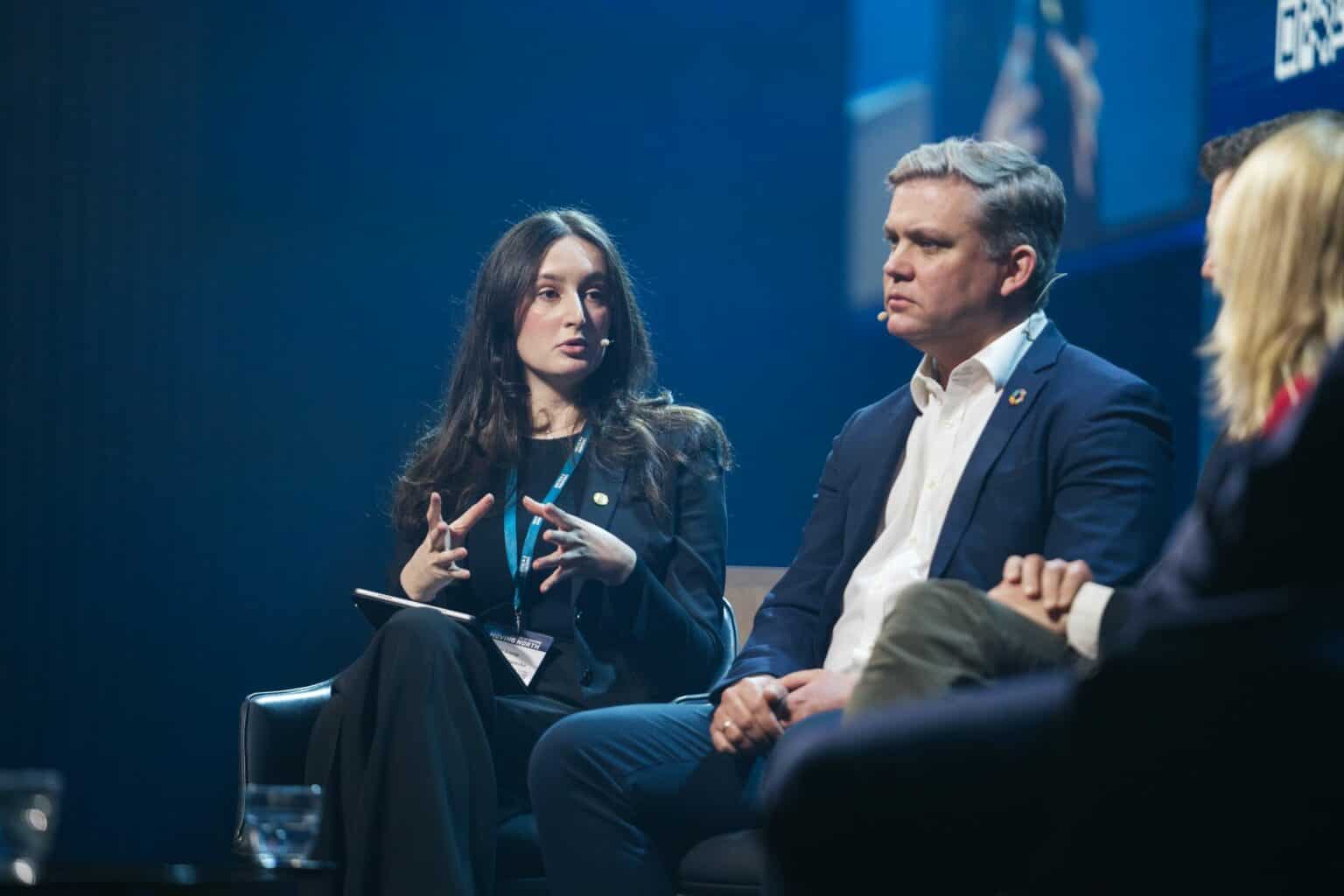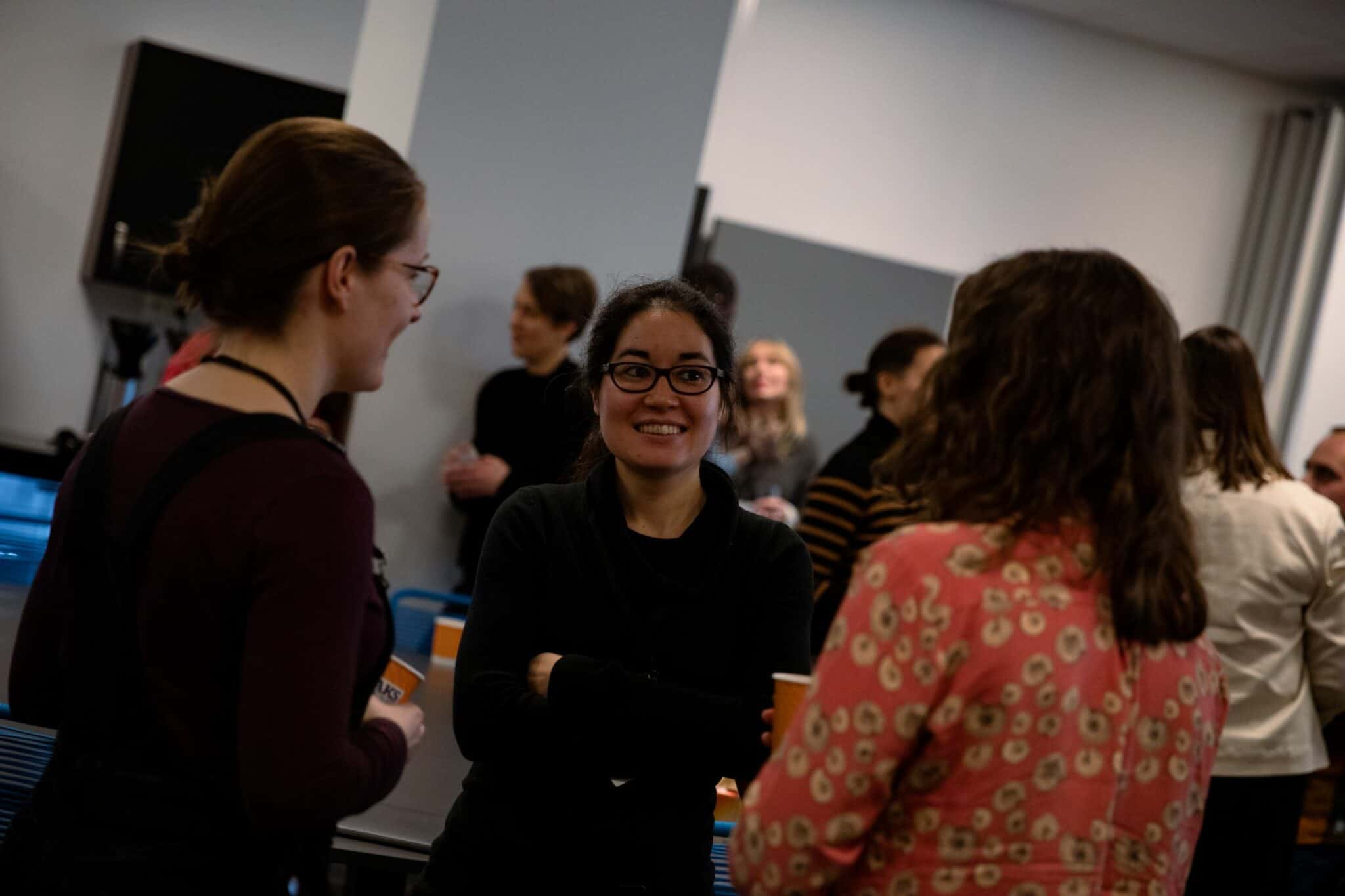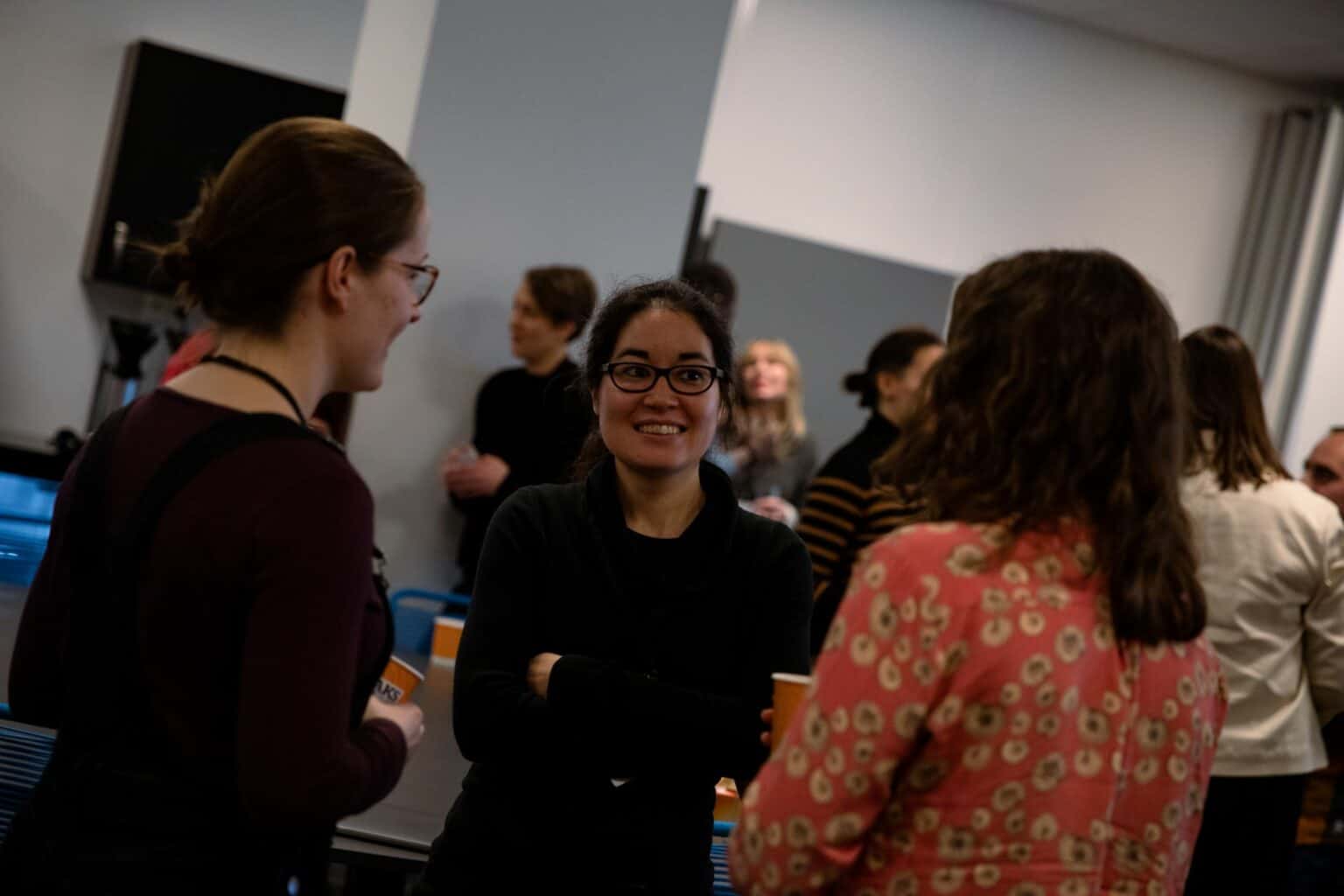 Eligibility

Must be no older than 35 years of age at the time of application.  

Must be either 1) a PhD candidate, 2) a Post-doc, 3) an early-career professional (ie. has completed their studies) 

Must either 1) live in the Arctic, 2) work in the Arctic or on Arctic issues, or 3) relate to the Arctic in personal ways (e.g. growing-up in the Arctic) 

Must have funding (see more below) 
Application Materials

-1 page CV

-1 page Motivation Letter describing 1) your field on interest, 2) why you want to participate in Emerging Leaders and 3) what your expectations for the program are. Font should be size 12.

-1 page letter of support from your supervisor or superior/administrative responsible

-A 30 second motivational video of yourself answering 1) What is coexistence in the Arctic to you? and 2) What is your role in ensuring coexistence, if any?

Note that the deadline to submit the materials will be flexible for applicants having been affected by the wildfires in Northwest Territories, Canada. We are also flexible for the submission of the motivational videos for those who travel for work (e.g. Coast guard, …) and thus do not have access to internet. Please contact us if this is your situation.
Funding

The program must be paid by bank transfer ahead of the travel. This cost covers all travel expenses, accommodation, meals, and Arctic Frontiers conference registration. Note that travel to Bodø and from Tromsø is not included. To help cover these fees, see the options below:

Sparebanken Nord Norge Scholarship

For professionals (non-academics) employed within the private or public sectors and based in Northern Norway (Troms and Finnmark, and Nordland). To apply for this, specify in our online application form. If successful, the scholarship will cover the cost for participating in the program, except travel to Bodø and from Tromsø. There are 5 scholarships available.

Global Arctic Leadership Initiative by Global Affairs Canada Scholarship

For Canadian citizens from all sectors, based in Canada. To apply for this, specify in our online application form. If successful, the scholarship will cover all cost for participating in the program, including all travel from Canada to Norway and back. There are 5 scholarships available.

Research Council of Norway

For PhD candidates or Postdocs at Norwegian Universities. To apply for this, specify in our online application form. If successful, the scholarship will cover the cost for participating in the program, except travel to Bodø and from Tromsø. There are 8 scholarships available.

Other Potential Funders*

In previous years, different foreign Embassies in Norway or Norwegian Embassies abroad, employers, universities, and other organisations have financed participation for their national candidates or employees. We recommend proactively reaching out to potential funders.
FAQ

Can I leave the program early?

For logistic and practical reasons, it is not possible to leave the program early during the travel days from 25.01.-29.01.2024. However, once we arrive in Tromsø on the 29.01.2024 at around 14:30, you will be able to leave, if you have other duties to get to or need to travel home earlier.   

Do I have to make my own hotel or travel arrangements?

Everything will be taken care of from the night of January 25th until the morning of February 1st, 2024. All accommodation and travel will be arranged by the Emerging Leaders program for the duration of the program. 

What if I arrive early or need to stay longer?

You will have to book your own hotel if you arrive in Bodø earlier than the 25th of January, and if you plan to stay longer in Tromsø than the 1st of February.  

Will I need to cover any costs during the program?

Your participation fee or funding covers all costs for duration of the program. This includes all accommodation, travel and meals from program start at 16:00 on January 25th until program end at 16:00 on February 1st, 2024.  

What do I have to pay myself? What costs or not included in the participation fee?

You will need to pay and arrange your own travel to Bodø and back home from Tromsø after program end. Alcoholic beverages are not covered during the program and need to be purchased at one's own cost.  

Do I have to pay something if I receive funding from the Research Council of Norway, Sparebanken1 Nord Norge?

You will only have to cover your own travel to Bodø and back home from Tromsø.  

Do I have to pay something if I receive funding from Arctic Frontiers, supported by The Global Arctic Leadership Initiative (GALI) from Global Affairs Canada?

No, all travel will be arranged for you and all costs will be covered. However, in some cases we may not be able to book or pay local transport for you, hence, you may have to pay some costs yourself, but you will be reimbursed.  
Contact and Questions

All questions can be directed to Julia Morales-Aguirre and the Arctic Frontiers team at

[email protected]

.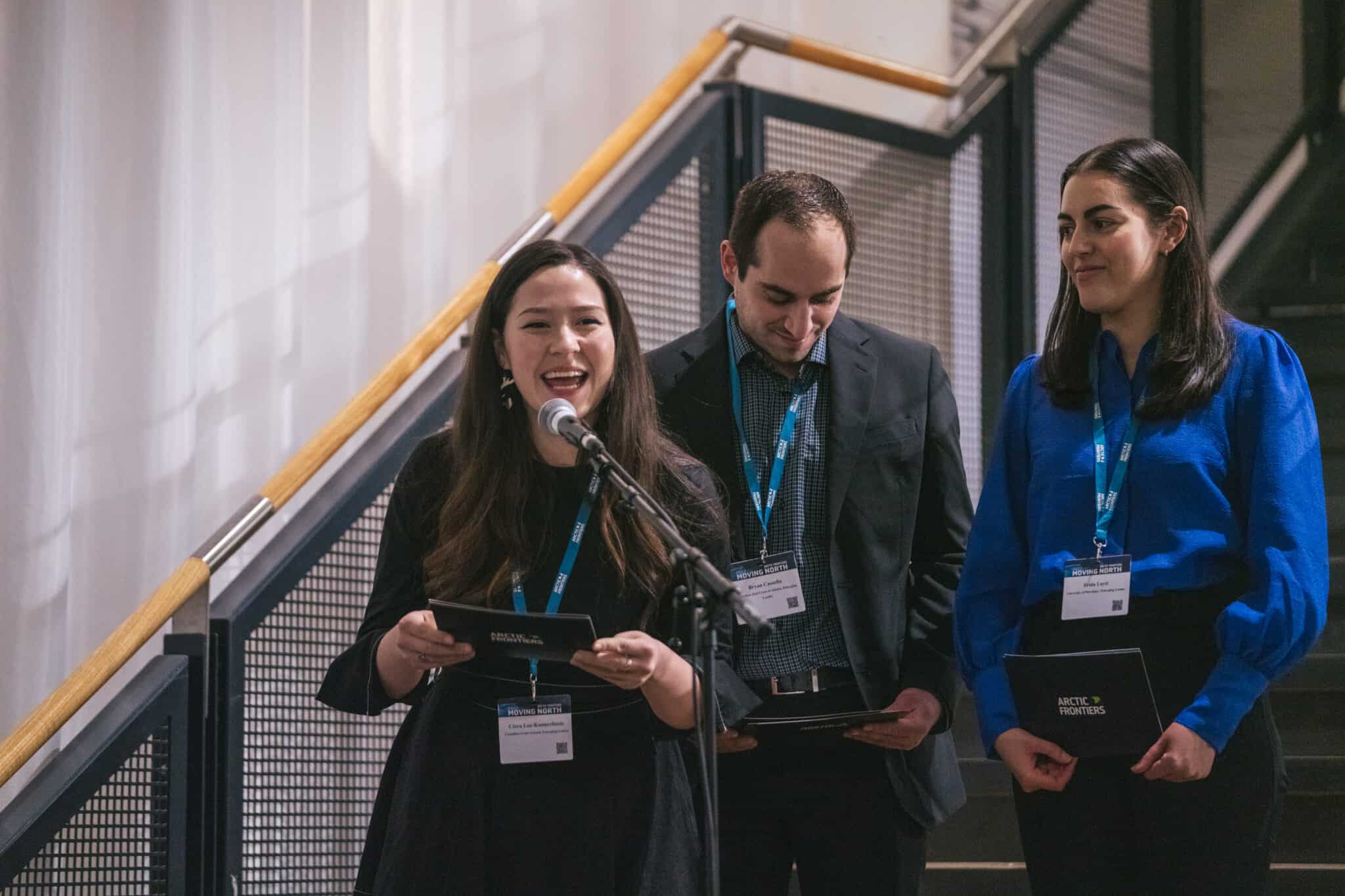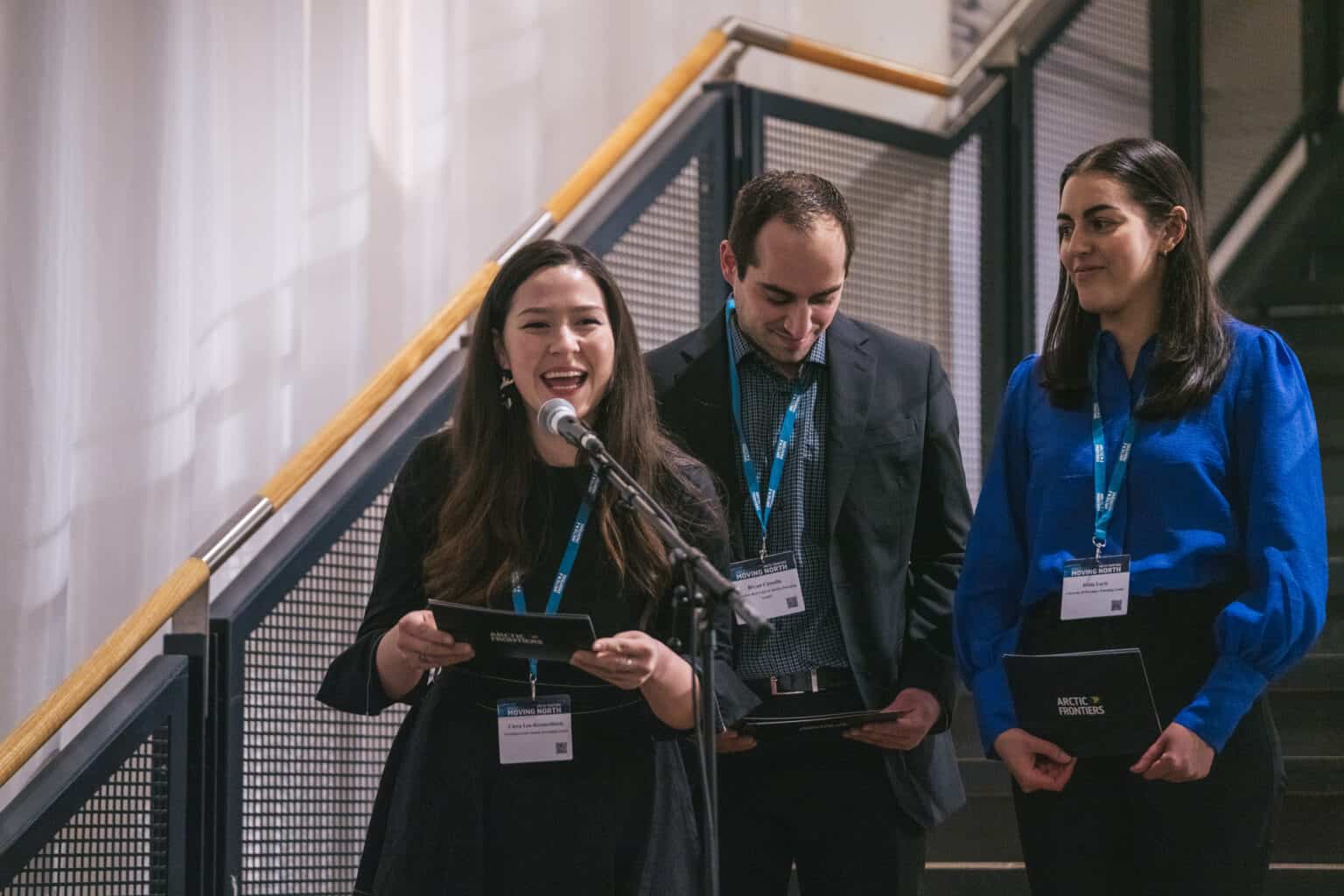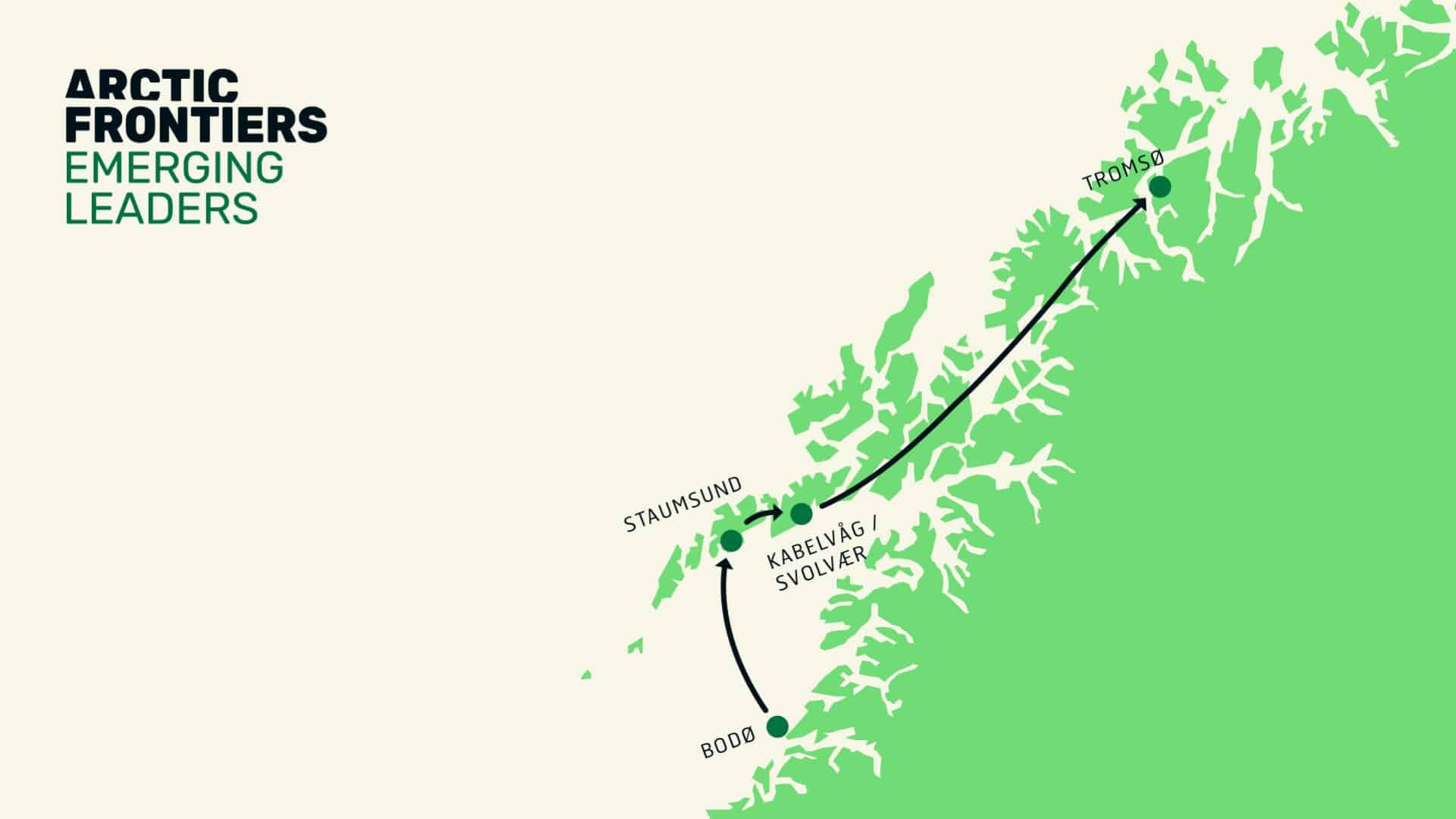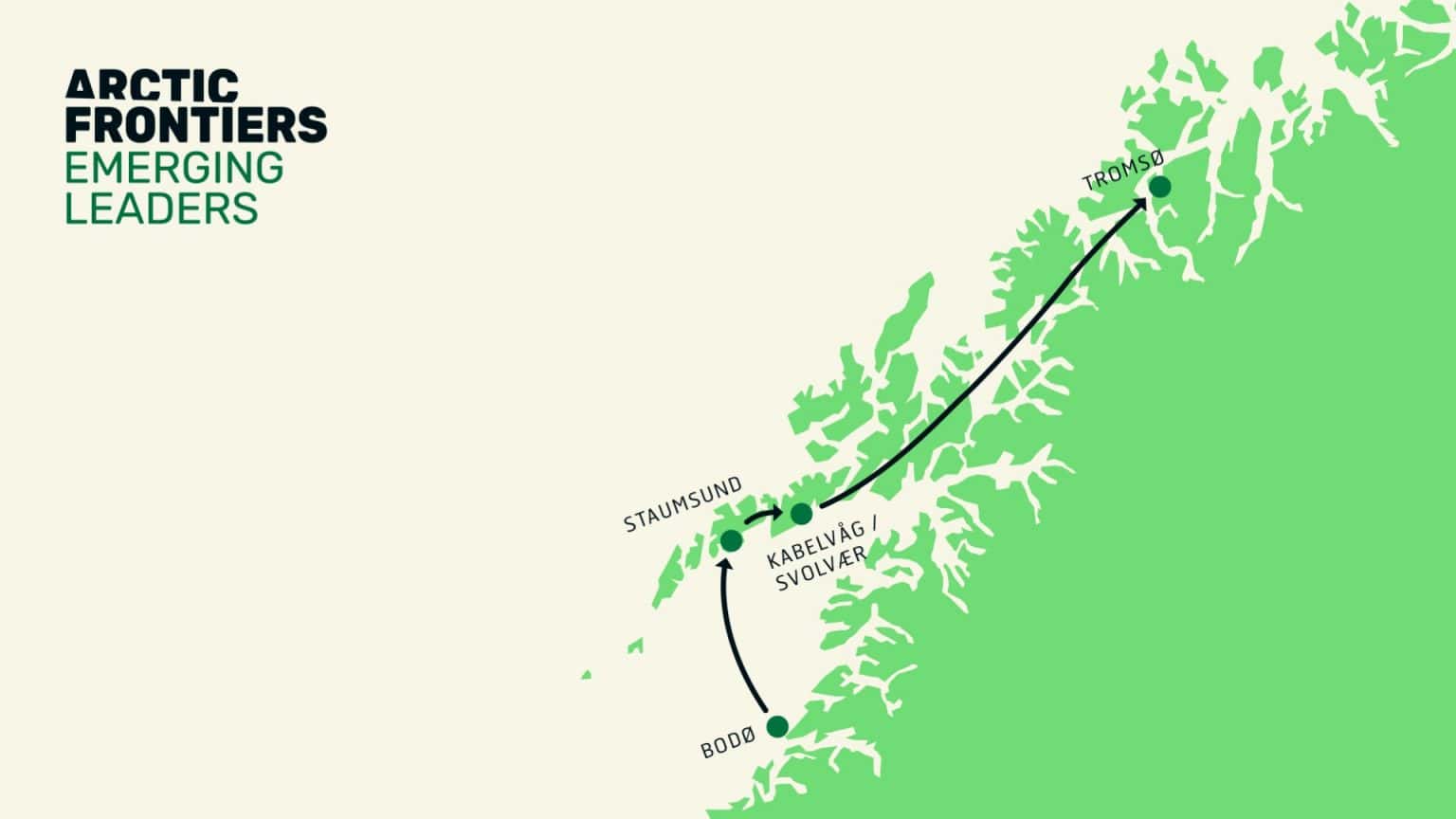 The 2023 program invited 33 candidates from 16 different nationalities, to a socially and professionally inspiring journey of the Arctic in the Arctic environment.
This included travel on the coastal steamer, Hurtigruten, from Bodø via the Lofoten archipelago to Tromsø. During this travel the Emerging Leaders were supported by six mentors to learn about this year's theme on "the Green Shift". A panel and roundtable discussion were arranged during the trip about "the Green Shift", in which two Emerging Leaders gave a keynote presentation, together with four more invited speakers to get a broader overview on the topic. Additionally, the candidates met, discussed, and engaged with representatives from regional management, business, academia and organizations along the travel route, before attending Arctic Frontiers when arriving in Tromsø.
The Emerging Leaders contributed to the Arctic Frontiers conference program in many ways. Three participated as panellists in the Big Picture sessions, three were panellists in Side Events, three were commentators on Break TV, one delivered a science presentation, and another three were speakers at the Emerging Leaders Reception. As a team, they also produced two Brief Outlook videos that were played during the Big Picture sessions.