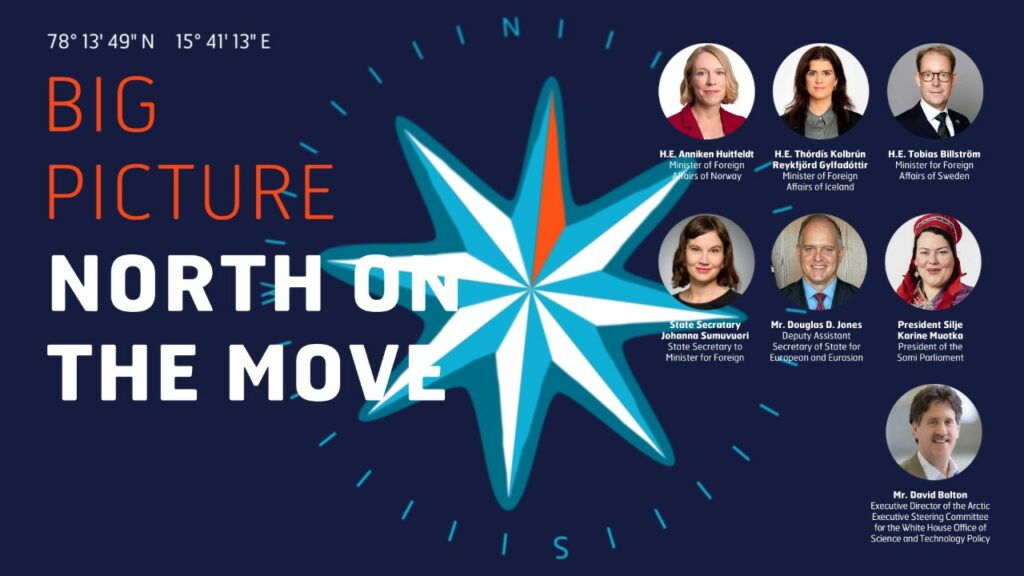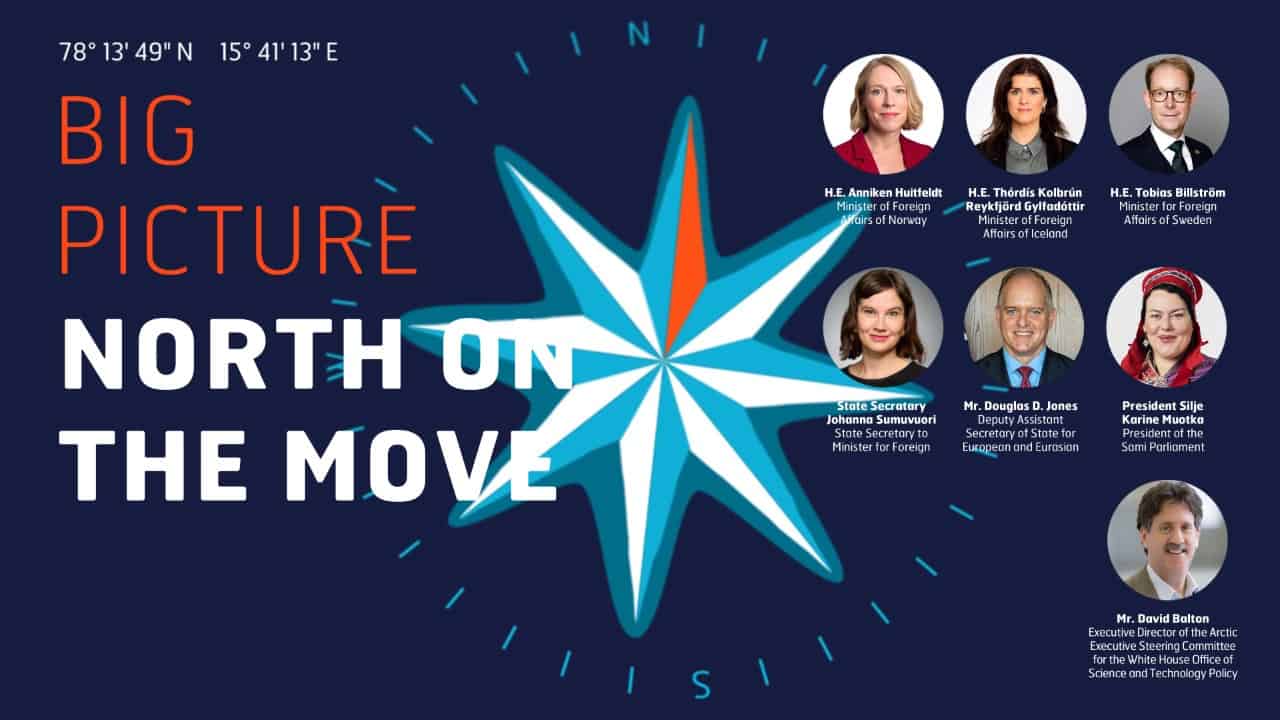 Session 1: North on the Move
This session focused on large global trends and the role of the Arctic in them. We examined how the two global drivers – climate change and geopolitics – are impacting development in the Arctic.
How are these drivers perceived in the Arctic, and what are the different perceptions of the future role of the region? What approaches are necessary to tackle geopolitical instability and the climate emergency simultaneously?
This session measured the pulse of the Arctic: what is the state of pan-Arctic collaboration, and is there a viable road map forward? How do we proceed in solving the most urgent issues facing the Arctic today and tomorrow while also addressing the challenges that the world at large presents? Do we see new opportunities or are we standing still at the crossroad? The session will also focus on what the role of non-Arctic stakeholders is, when pan-Arctic collaboration as we knew it is still partially on hold? How can the rest of the world contribute to the region's development, and is this contribution welcome within the Arctic?
Speakers:
H.E. Anniken Huitfeldt, Minister of Foreign Affairs of Norway
H.E. Tobias Billström, Minister for Foreign Affairs of Sweden
H.E. Thórdís Kolbrún Reykfjörd Gylfadóttir, Minister for Foreign Affairs of Iceland
Douglas D. Jones, Deputy assistant secretary for the bureau of European & Eurasian affairs, U.S. Department of State
Johanna Sumuvuori, State secretary to the Minister of Foreign Affairs of Finland
Silje Karine Muotka, President of the Sami Parliament
David Balton, Executive Director of the Arctic Exec. Steering Comm., Office of Science & Tech. Policy, White House
David Shukman, Journalist, Visiting Professor at the Grantham Research Institute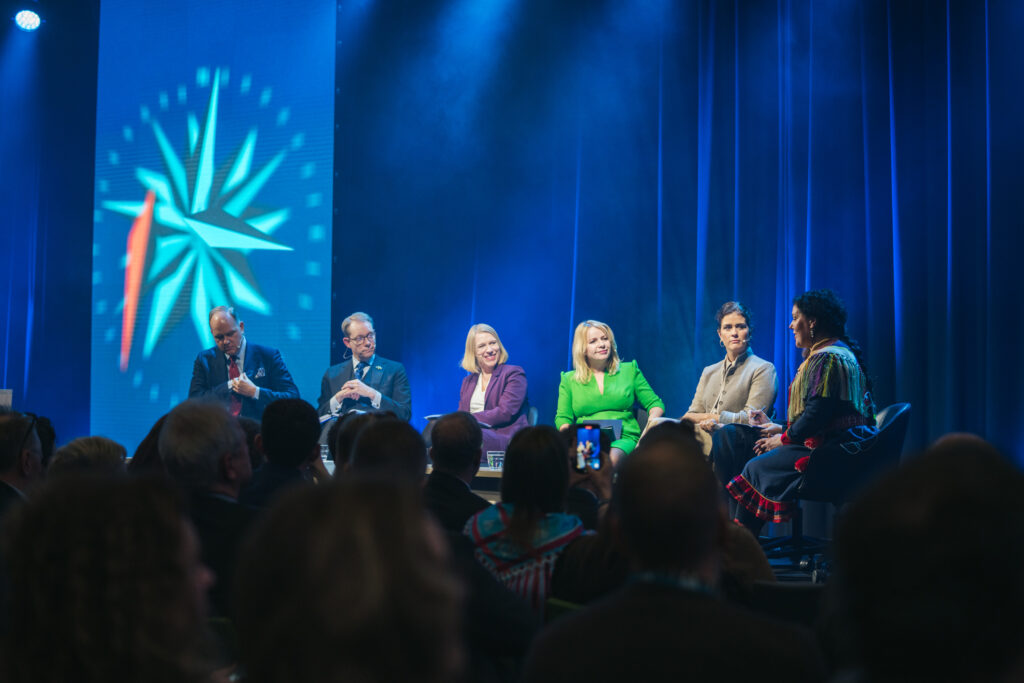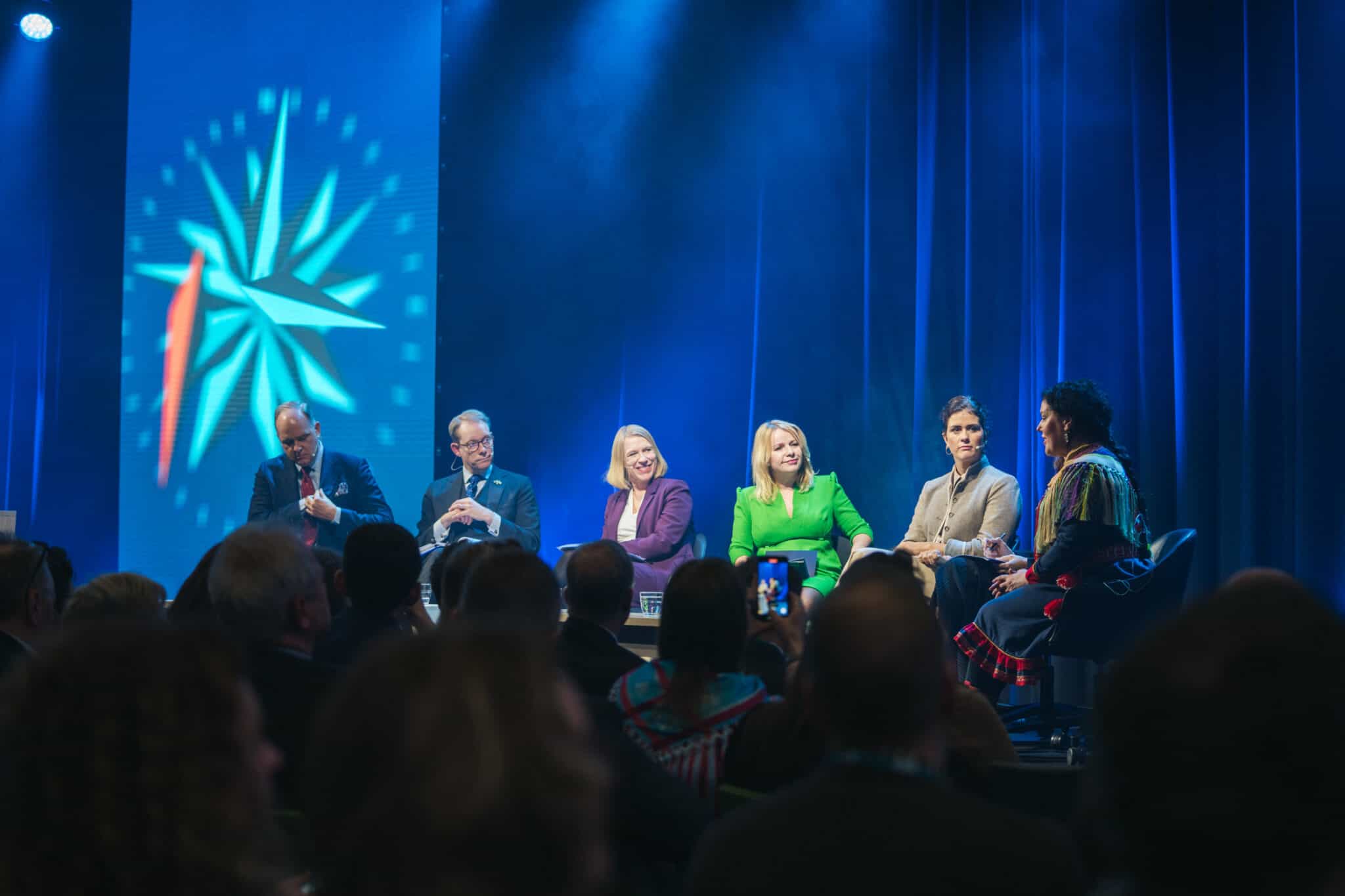 This session is now available on YouTube: